asdfasdf
Haas Merchandise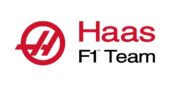 Haas Merchandise & Formula 1 Gear
Here you can find a lot of Haas merchandise that has to do something with the famous Scuderia Haas F1 Team.
The oldest surviving and most successful Formula One team, having competed in every world championship since 1950 Formula One season.
We also have a lot of items that are particular for fans of Haas drivers Romain Grosjean and Kevin Magnussen.
Showing all 7 results